As is probably the case for most of us, May has been a busy month! This, that and the other has been going on and I've been working on some new pieces that I can share soon, but before that we can't go any further with the obligatory 'Lovely Things May 2016' post! We've got a varied selection of things that have caught my eye, from skincare to shoes, so let's be starting!
– Lovely Things May 2016 –
– Fabulous Footwear –
As you know, I've got a thing about shoes! Nothing quite cuts it like a beautiful pair of heels to admire – which is ironic as I'm just a tad too tall to feel stable walking in heels so I pretty much never wear them! Maybe some practice will help! Anyway, we have some beautiful heels here from Christian Louboutin and Aquazzura that will be going on the wish list for when I have the money and stability…
 — The Pigalle Follies Veau Velours, the Dorissima Clair De Lune Veau Velours and the beautiful Fifi Patent heels. —
 — The Aquazzura Holli 105, the black suede Allure 105 and patent red Karlie 105. —
---
— Just Lovely… —
Sometimes a picture will jump out at me and these 2 pictures did just that. The first is from a magazine wedding lookbook photographed by Marina Danilova and the second a rather different affair in the form of a graphic design project for Nike by Machineast (Those colours though!!)…
—————————————————————
---
— Jumpsiuts, etc —
In addition to heels and random picture it seems this month I have a thing for cropped jumpsuits!!! Something I never thought I would say but there we go! These pieces just seemed to jump out at me while I've been browsing online and coincidently created a theme…
First we have some Whistles pieces on the more casual side. I could definitely see myself in these in the warm summer days. From first to last we have the Tie Front Dungarees in Beige and Khaki, then the Check Linen Playsuit and the Cut About Stripe Jumpsuit . Then Below we have some evening options in the form of two jumpsuits from Anthropologie: the Departure Jumpsuit and the Erinna Culotte Jumpsuit…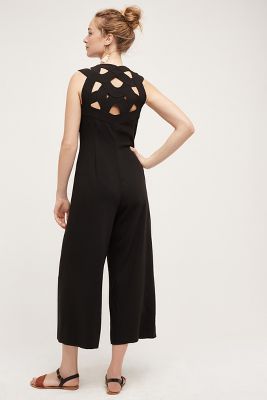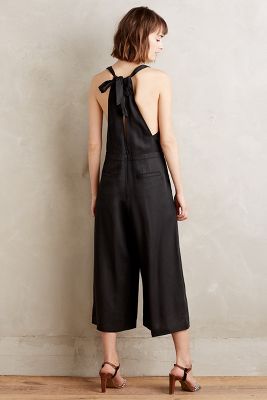 Not on the jumpsuit theme, I'm also liking these Anthropologie joys in the form of the Ocean Isle Maxi Dress and the beautiful Catarina Silk Tunic…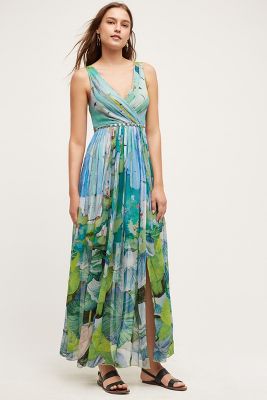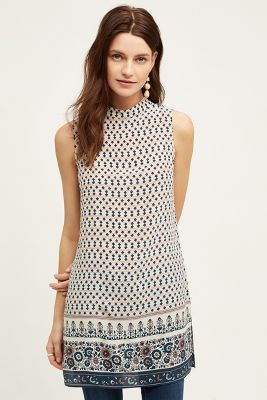 ---
— Clay Illustration by Irma Gruenholz —
I came across Irma's amazing clay illustrations on one of my Behance browses and was amazed by the detail in these pieces, plus, they have a fashion edge so I was always going to like them really! You can check out the full portfolio over on Behance…
---
— Drunk Elephant —
Yep, you red that title right! Drunk Elephant is, of all things, a skincare range. Now, I have to admit, I haven't tried this and to be honest my interest in it stems from the gorgeous packaging! I know I'm not the only person to be seduced by pretty packaging but I have to say the ethos of the brand also really interests me! It was founded by Tiffany Masterson and is rooted in being safe, minimal and non-toxic, but still effective! And the name – Well Tiffany clarifies it the best :
The name Drunk Elephant is rooted in a myth that says that elephants love to eat the fruit that has fallen from the Marula trees. Once eaten, fermentation occurs inside their very large tummies and the elephants become drunk!

Virgin Marula oil, straight from the "pip", can be found throughout our line. It is an oil that I believe is superior to ANY I've tried due to the high content of fatty acids and antioxidants. It soaks right in. I'm in love with it. The products are all safe, completely unscented and non-irritating.
Above: the Drunk Elephant Eye Serum, the Day Serum, the cleansing JuJu Bar and the Glycolic Night Serum.
Below: The Umbra Sheer Physical Defense SPF 30, the Whipped Cream and the Marula Facial Oil.
---
— Sufjan Stevens —
Lastly we have an absolute must for a 'Lovely Things' post – music. This month it is a beautifully summery tune from Sufjan Stevens. I'd never heard of him a few months ago, but then the Staves did a cover of his song Chicago so I had a bit of a search and really loved listening to his latest album 'Carrie & Lowell'. There were quite a few songs I liked, but this is one of my favorites – 'Should Have Known Better'…
So there we go! The May favorites are done and dusted. I'll be back soon. Till then…
X Anna